As you know, ODSC East brings together some of the best and brightest minds in data science and AI. They are...
As you know, ODSC East brings together some of the best and brightest minds in data science and AI. They are experts in machine learning, NLP, deep learning, data engineering, MLOps, and data visualization. However, our speakers are also experienced and acclaimed instructors, able to impart their knowledge in a manner that is engaging and effective. Learn more about a few of our ODSC East 2023 instructors, their backgrounds in education, and why they're fit for imparting their knowledge.
Dr. Jon Krohn
Chief Data Scientist | Nebula.io
Session Title: Deep Learning with PyTorch and TensorFlow
Over the years, Dr. Jon Krohn has established himself as a leading expert and instructor in machine learning and deep learning. His book, Deep Learning Illustrated, is a #1 bestseller and has been translated into six languages. He's also won recognition for his in-person lectures at NYU, Columbia University, and the NYC Data Science Academy, and for his virtual sessions found on YouTube, O'Reilly, and his podcast, A4N.
Matt Harrison
Python & Data Science Corporate Trainer, Consultant  | MetaSnake
Session Title: Machine Learning with XGBoost
Session Title: Idiomatic Pandas
With over 20 years of experience with Python, Matt Harrison has a wealth of experience and knowledge that he has shared at conferences like Strata, SCALE, PyCon, OSCON, SciPY and more. He also operates his own Python and data science consultancy and corporate training business.   
Stefanie Molin
Software Engineer, Data Scientist, Chief Information Security Office | Bloomberg LP | Author of Hands-On Data Analysis with Pandas
Session Title: Beyond the Basics: Data Visualization in Python
Stefanie Molin is the author of Hands-on Data Analysis with Pandas, where she shares best practices for getting started with machine learning, data analysis and using Python libraries such as pandas, NumPy, matplotlib, seaborn, and scikit-learn. She is also an experienced instructor and lecturer. 
Thomas J. Fan
Staff Software Engineer | Quansight Labs
As a maintainer for scikit-learn, an open-source machine learning library for Python, and skorch, a neural network library that wraps PyTorch, Thomas J. Fan has developed a deep understanding and expertise in these subjects. He shares this expertise through sessions at conferences and other venues. 
Irina Rish, PhD
Full Professor  | Université de Montréal
Irina Rish is a Full Professor in the Computer Science and Operations Research Department at the Université de Montréal (UdeM) and a core faculty member of MILA – Quebec AI Institute. She has won numerous awards and holds 64 patents, has published over 80 research papers in peer-reviewed conferences and journals, as well as several book chapters, and three edited books.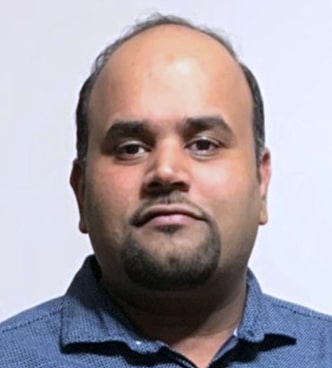 Moez Ali
Inventor and Creator of PyCaret | Product Director – Artificial Intelligence | antuit.ai
Moez Ali is an inventor and the creator of PyCaret, an open-source, low-code, machine learning software. He is also a keynote speaker and one of the top ten most-read writers in the field of artificial intelligence. He also teaches AI and ML courses at Cornell, NY and Queens University, CA. 
Andras Zsom, PhD
Assistant Professor of the Practice | Data Science Initiative, Brown University | Hands-on Data Science Instructor
Session Title: Introduction to Interpretability in ML (XAI)
At Brown University Andras Zsom, PhD currently teaches two mandatory courses in the data science master's program, and guides students through their studies and curriculum. He also supervises interns on various research projects related to missing data, interpretability, and developing machine learning pipelines.
Leonardo De Marchi
VP of Labs | Thomson Reuters
Session Title: NLP Fundamentals
In addition to his role as VP of Labs at Thomson Reuters. Leonardo De Marchi also provides consultancy and training in NLP for small and large companies. He also shares his expertise with the data science community at conferences. 
Brian Lucena, PhD
Principal | Numeristical
Session Title: Advanced Gradient Boosting (I): Fundamentals, Interpretability, and Categorical Structure
Session Title: Advanced Gradient Boosting (II): Calibration, Probabilistic Regression, and Conformal Prediction
At Numeristical, Brian Lucena, PhD advises companies of all sizes on how to apply modern machine learning techniques to solve real-world problems with data. He is also the creator of three Python packages: StructureBoost, ML-Insights, and SplineCalib. He has taught at UC Berkeley, Brown, USF, and the Metis Data Science Bootcamp, among others.
Check out ODSC East 2023
You won't want to miss this chance to learn from these acclaimed instructors. So, be sure to register for ODSC East 2023, coming up this May 9th-11th. Our limited-time discount of 50% off ends soon!
1